Blue Note Records and Uniqlo launch t-shirt collaboration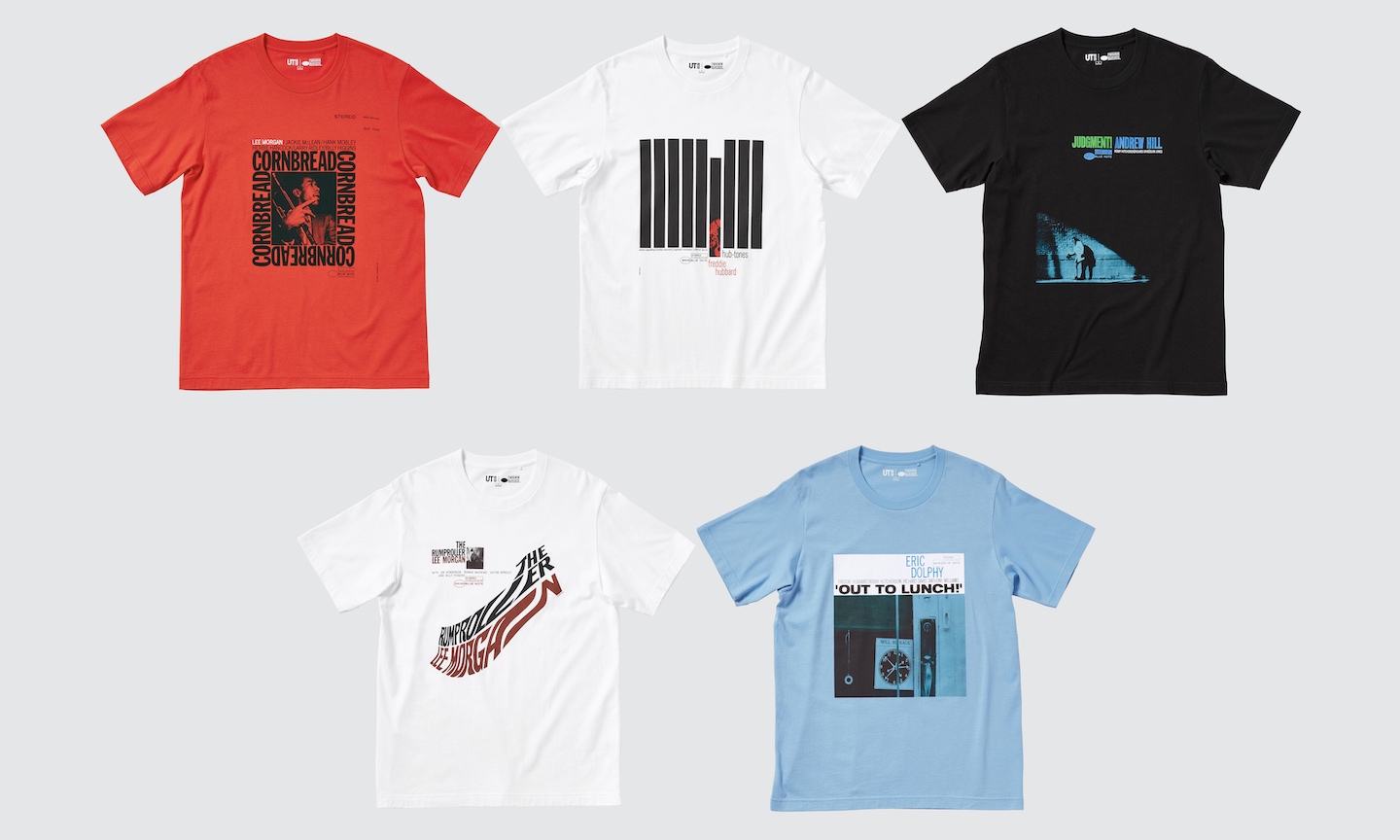 Blue note folders and UNIQLO have teamed up again for a new collection of UT t-shirts featuring five new designs based on Blue Note's iconic album covers that were selected by Blue Note President and GRAMMY-winning producer, Don Was.
Brought to you by Universal Music Group's merchandising division, Bravado, via its team in Japan, the new UT collection is on sale today in UNIQLO stores worldwide and online (see below).
"We're thrilled to team up with UNIQLO on this new UT collection that lets fans deck themselves out in Reid Miles' visionary designs," Was said. "In the 1950s and 1960s, Reid created an enduringly hip Blue Note aesthetic with album covers that were themselves works of art, and we hope new generations will discover his genius through UT."
This is Blue Note's fourth collaboration with UNIQLO since 2011 and the second volume in the popular UT collection launched last year. UT asked Was to select 30 "Essential" Blue Note album covers from which UT designers carefully selected the seven designs released in 2021 and the five additional designs featured in this new collection: Lee Morgan's Cornbread and The Rumprollerby Freddie Hubbard Hub-TonesAndrew Hill's Judgementand Eric Dolphin Go out for lunch.
To celebrate the collaboration, Blue Note has updated the official playlist BLUE NOTE MEETS UTwhich was specially organized by Was for this collaboration.
Blue Note has a number of exciting releases to come. Gerald Clayton is preparing to release his magnificent new album with the label, Bells on the sandwhich comes out April 1. Trombone shorts offers a preview of his highly anticipated new studio album, Survey, released on April 29 via the famous label. Vibraphonist and composer Joel Ross will return with astonishing conviction to The poet's parablean extensive Ross-composed album suite that marks his third release for Blue Note following his 2019 debut KingMaker and 2020s Who are you?.
Shop Blue Note x UNIQLO t-shirts.