Falklands 40: 36 photos of an 'emotional' parade which saw hundreds of veterans march past crowds and commemorate at Portsmouth Cathedral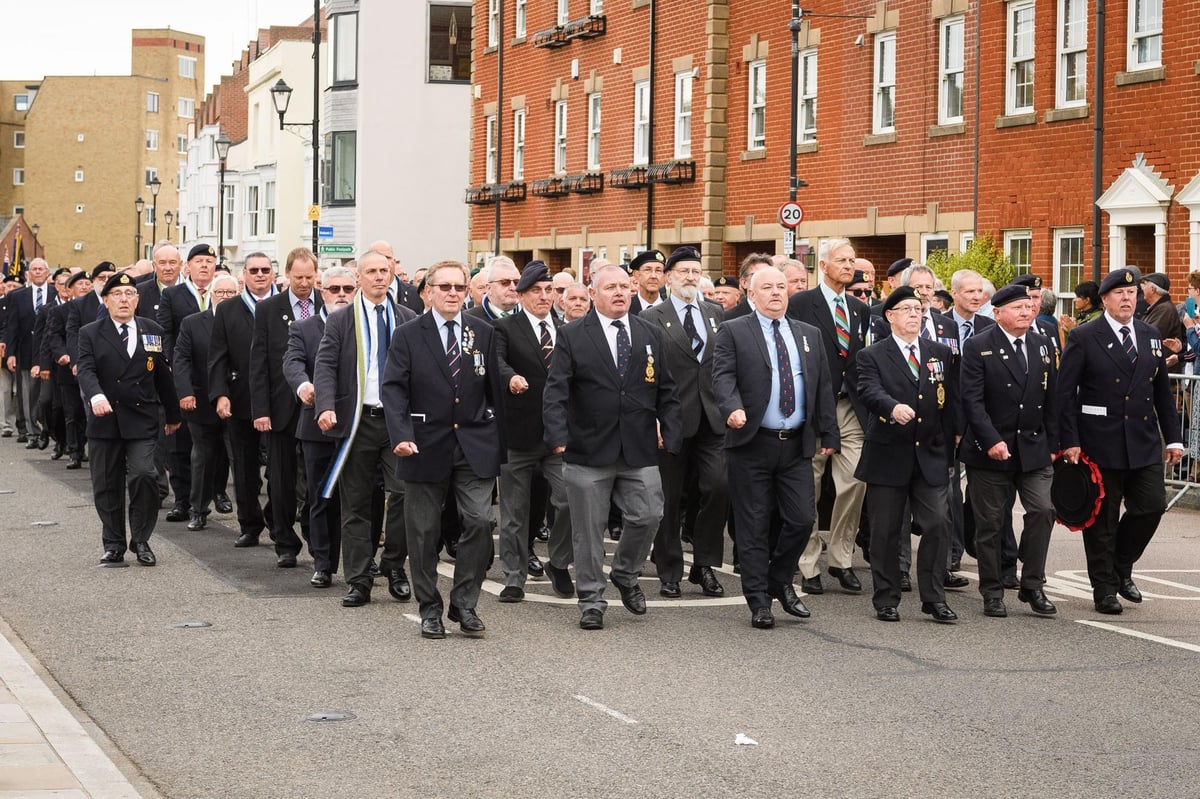 The Royal Marines Band, based on HMS Collingwood, led the procession of several hundred veterans through the streets.
Former servicemen ranged from ex-commandos to Royal Navy sailors.
The parade traveled from The Camber Docks to the Square Tower.
A new plaque has been unveiled to commemorate the anniversary of the Falklands War.
Crowds of cheering supporters greeted the veterans as they marched.
At one point, the veterans began a rendition of Monty Python's Always Look On The Bright Side Of Life.
The tune was sung by the crew of HMS Sheffield as they were rescued following a deadly missile strike on their ship.
There was a congregation at Portsmouth Cathedral
Here are 36 photos of the commemoration.
Undefined: readMore