Gaming at CES: The Biggest Video Game Surprises We've Seen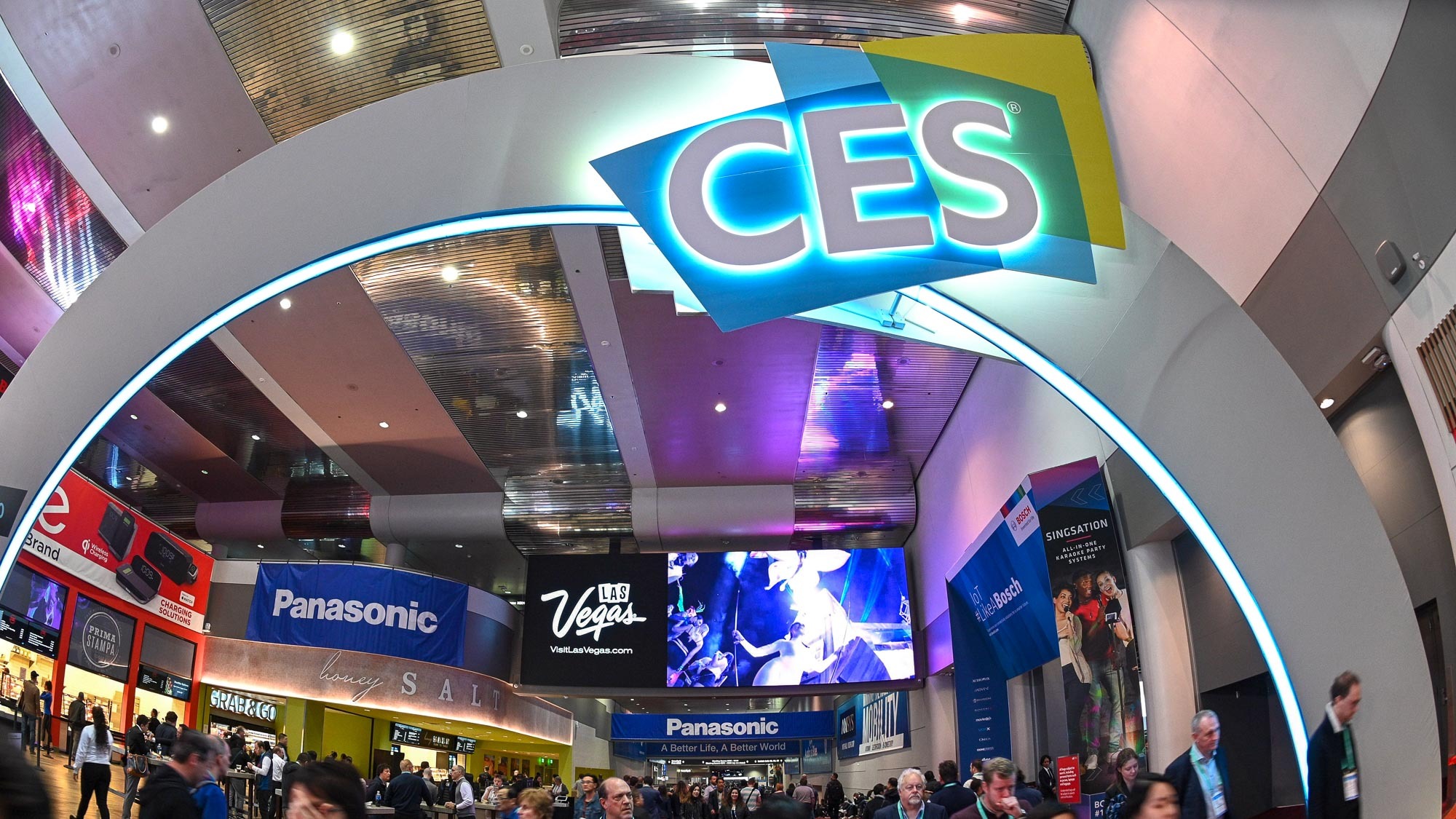 CES, also known as the Consumer Electronics Show, showcases revolutionary electronic products every year. You can expect to find upcoming and brand new tech like the Tesla Arcade on display for gamers and tech-savvy. CES 2022 has just ended and it has brought a lot of new tech to obsess over.
Best gear announced at CES
To play well, you have to have the right equipment. This year's CES did not disappoint with its equipment announcements. Some of them are groundbreaking, like Nvidia's stellar $ 249 GPU, and others promise to improve your gaming experience.
1. Asus 6E Quad Band Wi-Fi Gaming Router
Asus' new gaming router is a promising device that could prepare your home internet for any kind of gaming. It has one 2.4GHz band, two 5GHz bands and one 6GHz band. Higher internet speeds mean you're less likely to have your game interrupted by a slow or missing connection, so this spider-shaped router could be perfect for a family of gamers.
2. Samsung's gaming hub
This gaming hub is an all-in-one console that allows you to extract games from any of your cloud or local libraries. Right now, you can browse titles from Google Stadia and Nvidia's GeForce Now, but Samsung plans to integrate PlayStation and Xbox games in the future. Sony is selling well and impressively, with over 5 million PS VR units sold in 2019, so bringing PlayStation games to Samsung's Gaming Hub is likely to attract a lot of new players.
3.Gigabyte Aorus 17 Gaming Ultrabook
This computer has an impressive 12th generation Intel Core i7-12700H processor and its display supports 360Hz refresh rate output. It's a remarkable computer for an exceptional gamer who is always on the lookout for the latest and greatest.
4. Picoo's screenless game console
This one is for kids and parents who are worried about screen time. This console is screenless – instead, it encourages kids to play outside. It's similar to a PlayStation Move controller or Poke Ball Plus in that the sounds and haptics tell the player what's going on in the game. It's perfect for kids who need to spend more time. outdoors but who do not wish to use their imagination fully.
5. Alienware Nyx Concept
Lots of gamers are streaming these days, and Alienware's Concept Nyx can help. It offers a game streaming server, which means you can play a game at home and stream it to multiple TVs. Nyx allows two or more people to stream games simultaneously and separately. The basics of being a streamer require being prepared for anything – and remembering to test your gear first! Whether you choose to stream online or throughout your home, this equipment makes it easy for you.
Best gear announced at CES
While gamers may need the right PC with the right specs, they also need the right equipment. Gear, unlike gear, is optional – and you might find that it applies to some locations or games and not others. While it might not be essential to the gaming experience, it can definitely improve your games.
1. House bridge 2022
The Homey Bridge is a smart home hub that brings together more than 50,000 smart home appliances. It's a great hub for connecting all of your gaming tech together, and it supports Wi-Fi, Bluetooth, and several other connections.
2. HTC Vive VR headset
The updated headset, the Vive Focus 3, includes a wrist tracker for your gaming session. This fitness tracker monitors the movement and position of your hand, which can help you make sure you're holding them. things correctly in virtual reality.
3. HyperX gaming headset
What's impressive about this headset is that it gets a new 300 hour battery life. As such, they won't come cheap, but the quality of these headphones makes up for every penny you spend.
4. Razer watches from Fossil
While not strictly gaming related, these Razer watches are a great way to represent your favorite hobby while enjoying all the benefits of a smartwatch. It's identical to the original Fossil 6 smartwatch except for the three new Razer's themed faces.
5. Razer Enki Pro HyperSense Chair
Razer is known for its high quality products. The HyperSense chair is the perfect gaming chair for anyone who wants to feel like they're in the game. This chair can vibrate and respond to the stimuli of the game you are playing on the move. It supports over 2,200 titles at the time of writing.
Tesla Arcade
The Tesla Arcade is a new feature of many new Tesla car models. With a touch screen console inside the vehicle, users can play all kinds of arcade games. It offers reliable internet access and can even connect to Google's Stadia gaming service through the cloud. While it does not yet support newer or more complex games, the Tesla Arcade offers similar graphics to the PS5, which is so famous that its logo will probably never change anytime soon.
The Tesla Arcade might be perfect for occupying passengers, but it could also give drivers something to do while their car is in autonomous driving mode. Tesla's Autonomous Driving Mode captures automatic steering, automatic lane observation and many other features to keep its drivers safe. This could give a driver the perfect opportunity to relax after a long trip.
Stay glued to the technology of tomorrow
The technology promises to be even more rewarding on the road. Each of these can help improve your gaming experience, from a brand new headset to the Tesla Arcade, so keep an eye out for them as more info is coming out this year. Without a doubt, it will be a great year for games.