IFPI Report 2022: Africa has seen a surge in recorded music revenue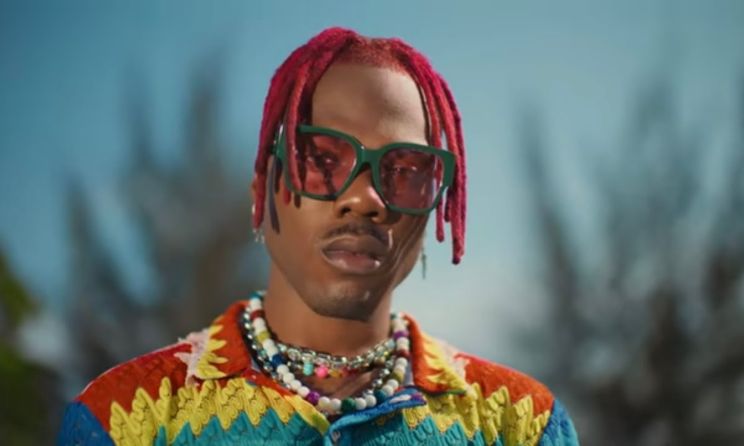 Overall, music market revenue reached $25.9 billion in 2021, an 18.5% year-over-year increase driven by positive growth in streaming, physical formats , execution rights and synchronization. "[I]In fact, revenues increased in all formats except digital downloads and other digital formats (non-streaming). Each of the top 10 global markets recorded gains," the IFPI said, adding that streaming accounted for 65% of all revenue, an increase of 24.3% from the previous reporting period.
The MENA region grew by 35% in 2021, constituting the fastest regional growth rate in the world. Unsurprisingly, streaming was a particularly strong revenue driver in the region with a market share of 95.3%.
Sub-Saharan Africa recorded 9.6% growth last year, largely driven by streaming. Ad-supported streaming was particularly strong in the region, with revenue from this format increasing by 56.4%. The report shows that globally, subscription streaming revenue grew 21.9% to $12.3 billion, with 523 million people paying for music in 2021.
Global growth is largely the product of record labels investing in local artists in high-potential markets in Asia, Latin America and Africa, and the continued advancement of vibrant and diverse local music ecosystems across mature markets like Europe and North America.
The report was released at a digital media launch on Tuesday, where Warner Music South Africa chief executive Temi Adeniji called Africa's rising revenue transformative, but said he More needed to be done to develop the entire African music industry, which was currently dominated by Afrobeats. . She cited Nigerian artist Ckay's 2019 non-English hit "Love Nwantiti" as an indication of the global appeal of African music.
IFPI CEO Frances Moore pointed out that as more regional markets mature, they will help accelerate the success of an interconnected global music industry.
"As a result, today's music market is the most competitive in memory," she said. "Fans are enjoying more music than ever before and in so many different and new ways. This creates huge opportunities for artists. Those who choose to partner with a record label do so to enjoy the support of global teams agile and highly responsive experts who are dedicated to helping them achieve creative and business success and build their long-term careers.
Elsewhere, music revenue in Europe, the world's second-largest recorded music region, rose 15.4%, a strong increase from the previous year's growth rate of 3.2%. The region's main markets all recorded double-digit growth: the United Kingdom (13.2%), Germany (12.6%) and France (11.8%).
The dominant region of the United States and Canada grew by 22% in 2021, outpacing the global growth rate. The US market alone grew by 22.6%.
Like the MENA region, Latin America recorded an increase of 31.2%, one of the highest growth rates in the world. Streaming accounted for 85.9% of this market.
Music revenue in Asia rose 16.1%, with its biggest market Japan, which ranks second in the world after the United States, growing 9.3%. Excluding Japan, the region recorded a 24.6% increase in sales. In a continuing trend, Asia accounted for a significant share of global physical revenue (49.6%).
The report also ranks the top 10 global recording artists of 2021, with South Korean boy band BTS leading the pack, followed by Taylor Swift, Adele, Drake, Ed Sheeran, The Weeknd, Billie Eilish, Justin Bieber, Seventeen. and Olivia Rodrigo.
Moore added, "As technologies and the online environment continue to evolve and grow, so do the creative opportunities to share musical experiences. From the metaverse to in-game content, music houses records have invested in people and technology to deliver new, highly interactive experiences, adding to evolving ways for artists to connect with their fans.
Read the full IFPI Global Music Report 2022 here or download it below (PDF).