Inflation in Australia: white collar wages rise by 3.4%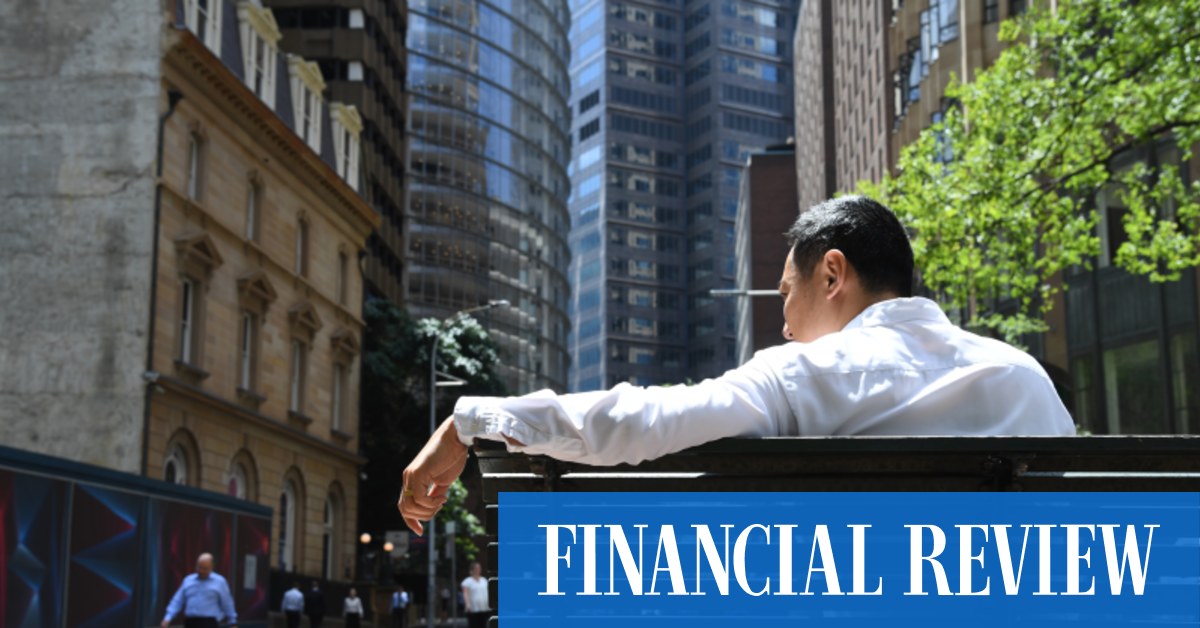 The wage price index (WPI) is now back to pre-pandemic levels, but with unions demanding wage increases in line with the 3% consumer price index, further increases may not be forthcoming. only a matter of time.
An indefinite strike at Toll warehouses that supplied goods to Kmart, Nike, Treasury Wines and other big brands ended in 3% pay rises just weeks before the busy Christmas shopping season.
The pinstripe prison has become more lucrative than ever, with big law firms leading the charge in pay raises. Jonathan Walmsley, owner of legal headhunter Marsden, said salary expectations were rising.
"It's a candidate market," Mr. Walmsley said.
Last month, corporate law firm Gilbert + Tobin gave all its staff a 10% pay rise, while global firm Thomson Geer followed suit days later. Gadens upped the ante with a 15% increase across the board.
Jodylee Bartal, partner at Melbourne law firm Schetzer Papaleo, said that despite only joining the firm six months ago, she had already received several offers from headhunters to move on. .
Ms Bartal said companies that had made it through the pandemic shutdowns had used the time to undertake strategic hiring, and while wages were certainly rising, demand for non-wage incentives was also high.
Mr Willox played down the pay rise in professional and scientific services, saying it was a catch-up for the pandemic pay freeze, but Andrew Hanson, chief executive of recruiting firm Robert Walters NSW, said the volume of work is causing a huge demand for qualified staff.
"We expect strong increases in salary demands in both the private practice market and the internal market as businesses and corporations compete for talent," Mr. Hanson said. The ability of Australians to move abroad for work, but not vice versa, was also a major factor at play.
"A first-year solicitor at a top firm in Australia gets $90,000. In the United States, they earn US$205,000 plus a signing bonus," Walmsley said. "There are a lot of leaks of strong Australian lawyers to firms overseas."
The RBA wants to see wage growth above 3% before it is confident that inflation is sustainably within its target range of 2% to 3%, which it does not expect until the end of 2023.
Private sector wages increased 2.4% during the year, compared to 1.9% during the year ended June 30; while public sector wages fell from a low series of 1.3% to 1.7%.
Public sector salaries have been largely suppressed by ceilings imposed by budget-conscious governments. The federal government said this year it would tie wages to private sector growth.
On a state basis, the strongest wage growth over the year was in Tasmania, up 3%, and Victoria, where it rose 2.7%. In New South Wales, wage growth was 2.2%.
Over the past 10 years, the WPI would normally have shown that 35% to 40% of jobs saw pay rises in the September quarter, largely because it covered the start of the fiscal year, according to ABS.