NOAH x Barney Bubbles capsule t-shirt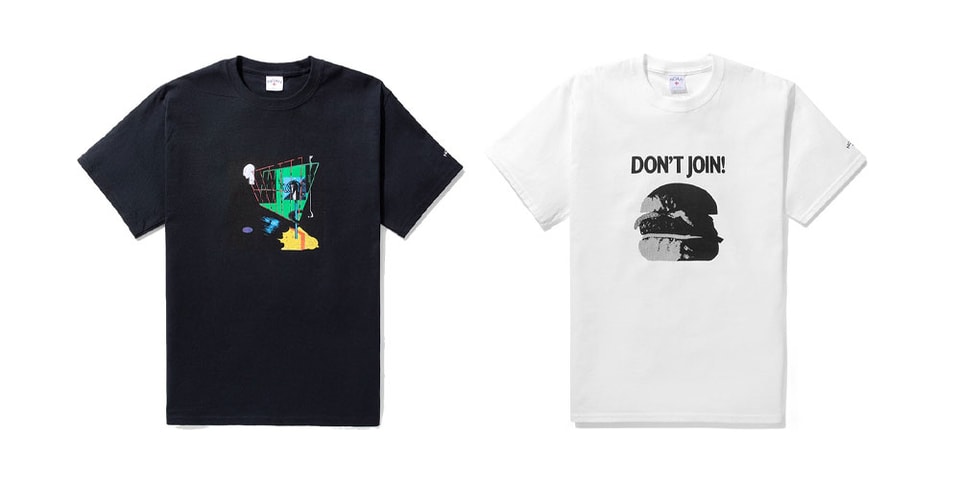 Following a collaboration with watercolor artist Mayumi Yamase, NOAH is collaborating with the Barney Bubbles estate on a four-piece collection of T-shirts for Spring 2022.
Barney Bubbles was a prominent English graphic designer synonymous with the indie music scene from the 60s to the 80s. Bubbles is best known for creating striking album covers and posters rich in symbolism and puzzles. "From Elvis Costello and Ian Dury, to The Damned and Hawkwind, his distinctive approach to design would solidify him within the genre as one of the most influential artists of all time," NOAH wrote.
Four designs are available for purchase, including a "Don't Join!" t-shirt with a hamburger graphic, which was one of Bubbles' first works while working at his Portobello design studio named Teenburger. An armed forces tee urges not to join the military, the Smug tee features abstract graphics in its distinct style, and The Show is Over tee features a quote from Greil Marcus' social commentary, lipstick marks reading, "The show is over. The audience turns to leave, put on their coats and go home. More coats. More houses.
The NOAH x Barney Bubbles series will be available on February 26 from Noah's online store and select physical locations for ¥8,250 (approximately $72). A full biography of Barney Bubbles can be found here.
Elsewhere in fashion, MM6 Maison Margiela FW22 embodies transitional design.