Peter Schiff dragged for criticizing Zelensky's clothes during speech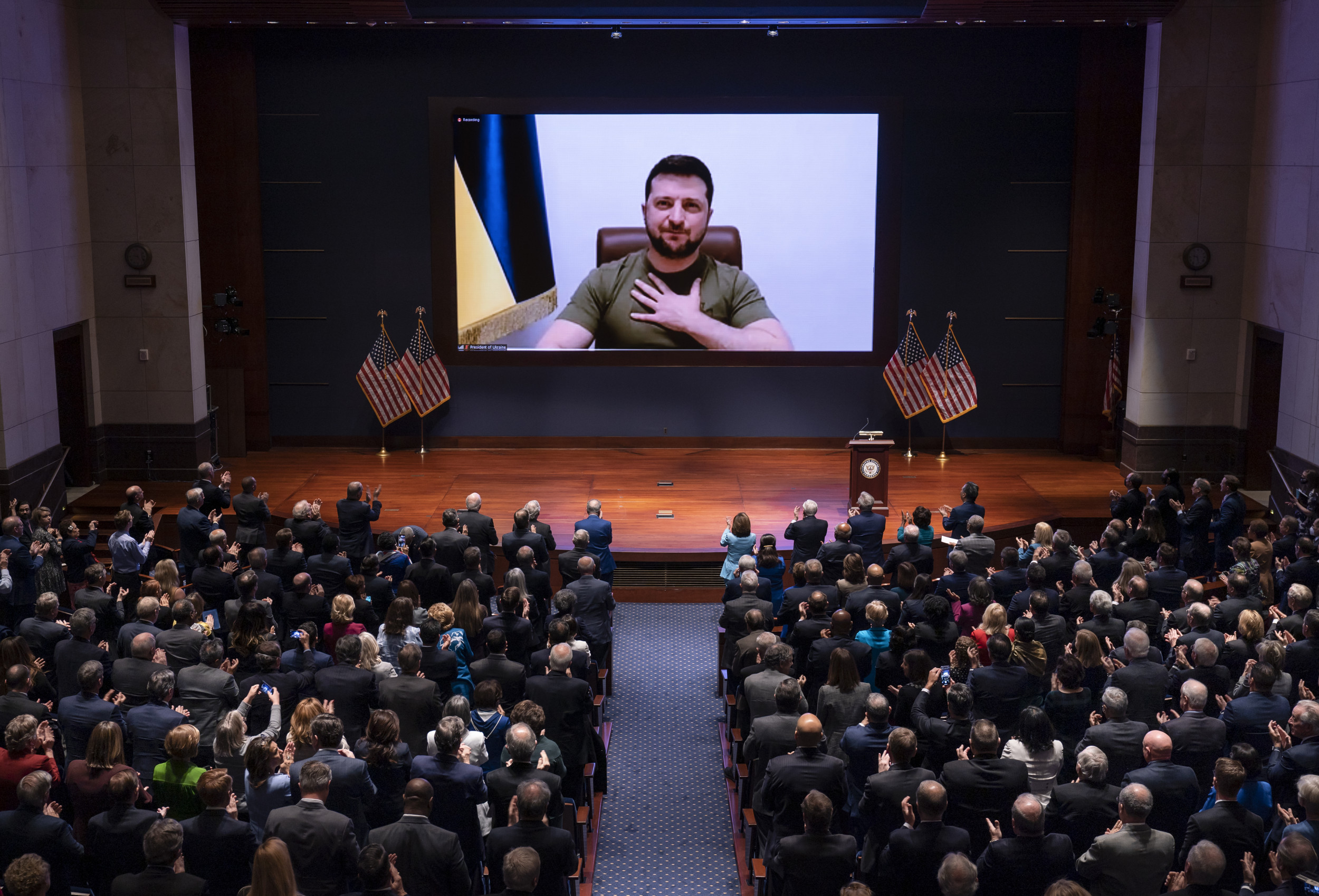 Financial commentator Peter Schiff has been lambasted online after publicly criticizing Ukrainian President Volodymyr Zelensky's choice of dress for his virtual address to the US Congress on Wednesday morning.
Zelensky, who made a moving appeal to the United States live from Ukraine, called on policymakers in Washington to take further action against Russia, calling on President Joe Biden for new sanctions and establishing a security zone. no-fly over Ukraine. These calls came as Russia continues to attack nearly three weeks after the initial invasion.
While Zelensky's speech received a standing ovation from members of Congress, it drew criticism from Schiff, who is also the CEO of Euro Pacific Capital Inc., a Connecticut-based brokerage.
Wednesday morning, Schiff tweeted, "I understand that times are tough, but the president of the #Ukraine own a suit? I also don't have much respect for current members of the US Congress, but I still wouldn't address them wearing a t-shirt. I would mean no disrespect to the institution or the Unites [sic] states."
Netizens were quick to challenge Schiff, wondering how the economist could be "so out of touch with reality."
Jimmy Stafford, former guitarist of the band Train, tweeted"Seriously? He's at war and fighting for his country. His city is currently surrounded and bombed by the Russians. Sorry, you didn't like his appearance."
Arts and Culture Editor John Law tweeted a response as well, saying, "It's only March, but you sir just posted the dumbest thing I'll see on Twitter all year."
Schiff responded to the lawwriting, "So you don't spend much time on Twitter."
Others called on Schiff to delete the tweet, but the CEO stood firm in his opinion. While a user wrote that it was probably very difficult to get a suit ironed in a war zone, Schiff replied, "He wouldn't have had to iron a suit. I'm sure he had a clean suit hanging in the same closet than his t-shirts And even if there were no suits available, maybe a long-sleeved shirt with a collar."
Others cited photos of the destruction in some Ukrainian cities, citing them as the reason Zelensky was only in a t-shirt, and one posted a photo of President Zelensky wearing a uniform and an army vest, Tweeter"He wears the right suit for the job."
Congress has rallied around Zelensky's calls, and Republicans have urged Biden to "step up" as many argue for the United States to send planes to Ukraine so the president can create his own no-fly zone.
Newsweek contacted Euro Pacific Capital Inc. for comment, but did not receive a response in time for publication.
Follow Newsweek's live blog for updates on the Russian-Ukrainian conflict.