Shark Tank contestant: 'Ashneer Grover said no one would wear my clothes, but his wife did on the Kapil Sharma Show'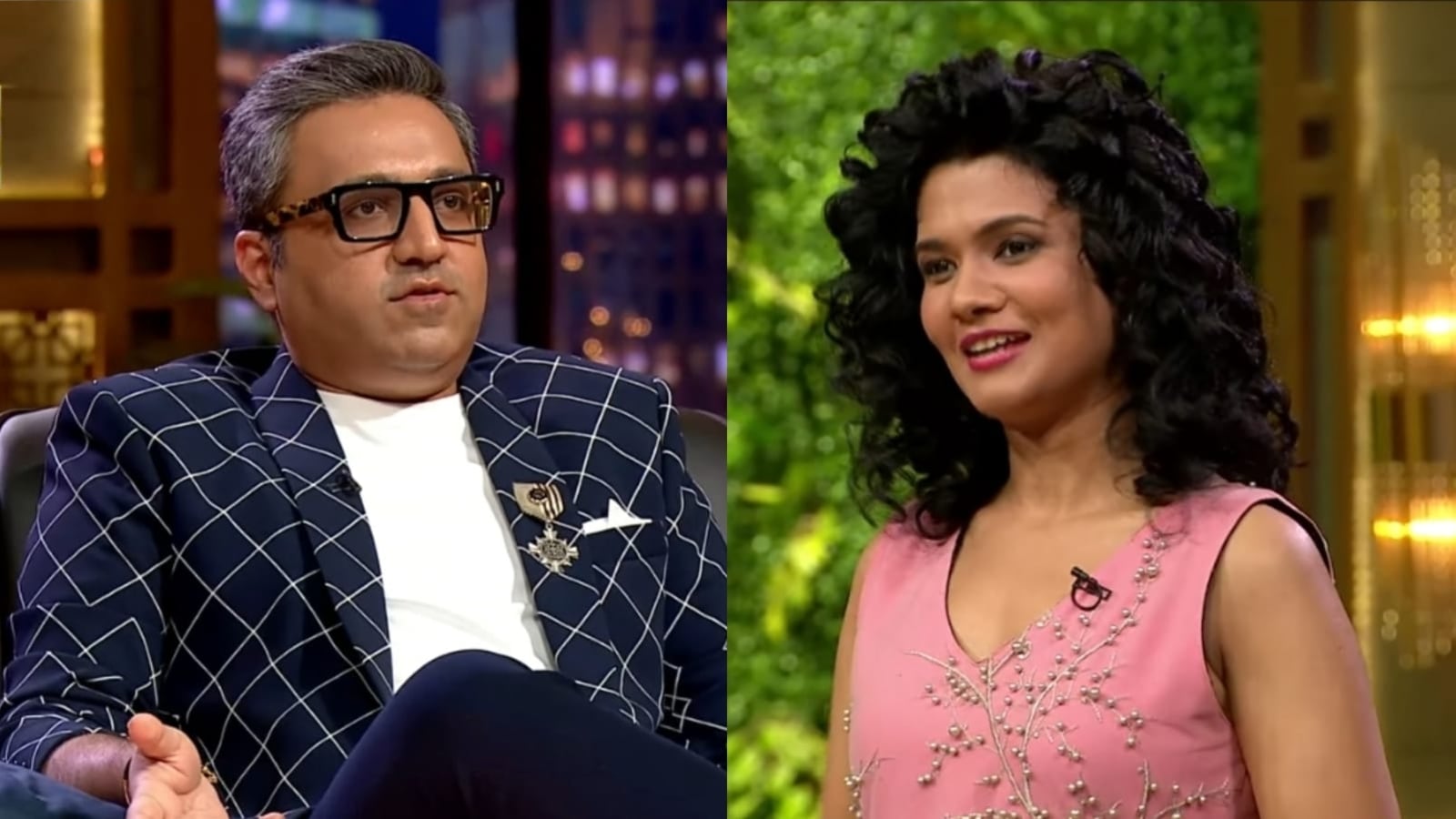 Fashion designer Niti Singhal was among the 198 pitchers who had the opportunity to showcase their business ideas during the inaugural season of Shark Tank India. It was a good thing. The misfortune was that she was also one of the few competitors to face the sharp tongue of shark Ashneer Grover.
Shark Tank India is a show where entrepreneurs pitch their business ideas to a panel of tycoons aka sharks, who offer their investment and advice in exchange for equity. It aired on Sony Entertainment Television weekdays at 9 p.m. for over two months. Its first season ended on February 4. BharatPe co-founder Ashneer was one of the "sharks" in the series. During Season 1, he developed a reputation for being too hard on some pitchers when he didn't like their business models.
When Niti introduced her Twee In One business venture on the show, Ashneer was at her best, bluntly chastising her. The Niti clothing line focuses on convertible and reversible clothing. "It's a very bad fashion. I don't think anyone will wear it. You should stop it. Why are you wasting your time," Ashneer told her halfway through. "Aap mama ke saath baith ke lehenge bech loge toh do lakh ka bik jayega (If you sell a lehenga with your mother, it will sell for ₹two lakhs)," he added.
Niti says hearing reviews of her product over the years made her skin thick, meaning she wasn't shaken by Ashneer's comments. She says, "With the type of product I have, there's been critical feedback for a long time. I'm used to it. Even fashion industry mentors have said a few harsh things over the years. So I got some reviews, of course not as harsh as Ashneer's. But since I got it, it's made my skin hard. I believe in my product so I have the confidence to face all the criticism. And in the end, all PR is good PR, even if people talk badly about it."
In fact, Niti said the comments we heard on TV weren't even the worst of the bunch because Ashneer's comments were edited out by the channel. "They actually cut his speech in half. He actually spoke twice, so you can imagine the amount of stuff I heard. They were nice enough to edit it. It went on for a long time. But not like unke bolne se mera business band hoga (It's not like his comments are going to shut down my business). I just thought it was good. TRP badh rahi hai (TRP goes up)," she said.
However, the designer points out an irony. On the show, Ashneer was adamant that Niti's robes were impractical and no one in her household would wear them. But in the end, someone did. On the show, Ashneer said, "Mere ghar me to tumhare kapde koi nahi pehenega" (No one in my house will wear your clothes). But the funny thing is that his wife Madhuri wore the dress I gave her on the Kapil Sharma Show. It's quite funny since he always says 'Yeh sab dogalapana hai' but it reminded me of that line when I saw it," Niti laughs.
Niti's Twee In One brand even took a look at Ashneer and her famous line in a video posted by their official Instagram account. The video shows Ashneer saying that no one in his house would wear Niti's dresses, followed by him and Madhuri's photo of his wife from the Kapil Sharma Show sets. "We love how beautiful @madsj30 is in our Twee dress at @tksshowofficial! Thank you Madhuri, for believing in our work," the video caption read.
Read also : Asks of Ashneer Grover of Shark Tank India ₹4000 crore to leave BharatPe
But despite the TRP's beard, Niti maintains that the show is unscripted and completely real. The process began for Niti in May-June 2021 with an application through the Sony Liv app. "I always wanted to go to Shark Tank US, but you have to be a US citizen for that, so it's out of reach for me. Then it happened," she says. After several rounds of applications, document checks and interviews, Niti finally made it to the sets to pitch her brand to the Sharks in December. "It's completely improvised. You're not allowed to meet the sharks before or after your presentation. So everything you see there is authentic."