The big Indian wedding is back in full force – from clothes, jewelry to venues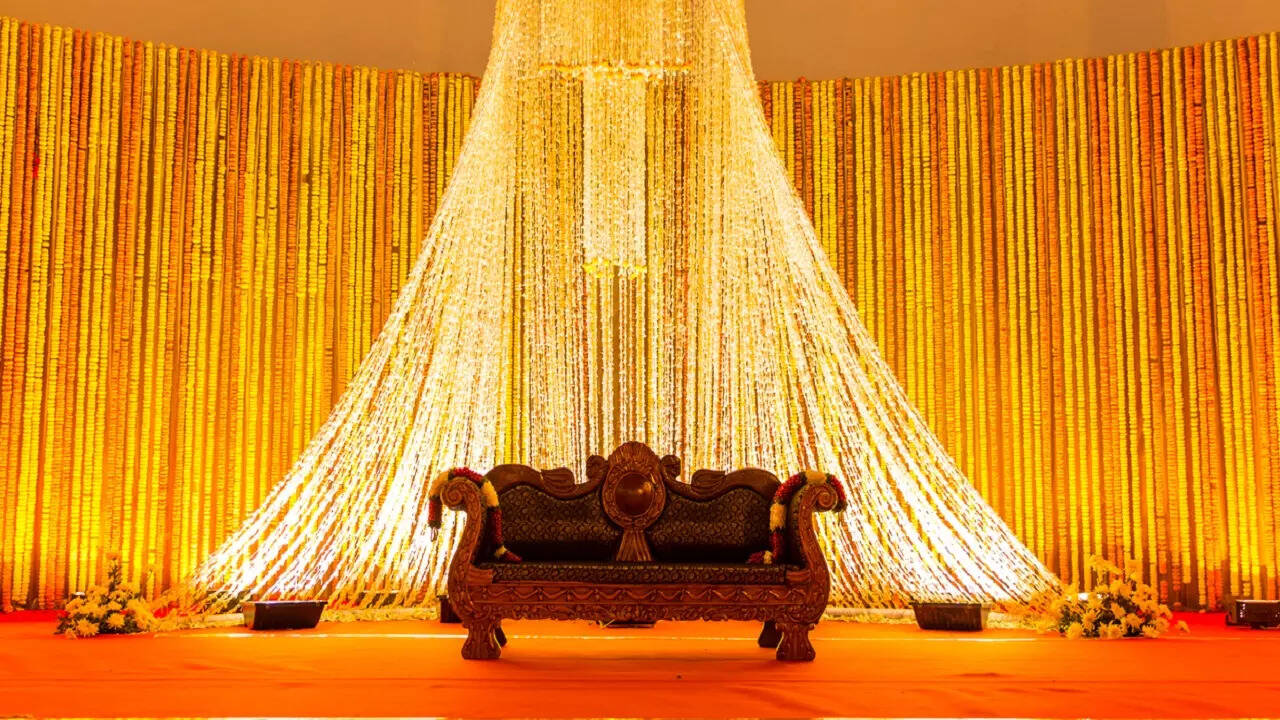 HIGHLIGHTS
Indian marriages between April and July: 40 lakh
More weddings than expected this summer
Guests are spending more this wedding season
Band, Baja, Barat is back with the increasingly cheerful Baaratis. At ET Now, we spoke to an entourage of wedding service providers to understand summer wedding demand, customer trends, what's hot and what's not this wedding season.
Although we've seen some revenge travel and shopping, this might be some kind of revenge wedding season. Delay after delay in weddings due to waves of COVID led to fatigue and customers started spending again. Vikram Mehta, ED & Founder, Mpire Weddings and Events says there is more demand than supply in the wedding industry. To quote him, he says, "The demand is higher than I expected.
Budget is a big factor in weddings and Mehta points out that clients have increased their buying power and their budgets have nearly doubled or tripled on average per wedding. Customers have loosened their purse strings for wedding season. "The concept of intimate weddings no longer exists and reverts to big Indian weddings," he adds.
Do you know that wedding venues cost about 15-18% of the total wedding cost. To understand the wedding venues, Ajay K Bakaya, Managing Director of Sarovar Hotels, says that bigger numbers and bigger expenses are coming back and hotels and hospitality companies are doing well this wedding season. He points out that the room pre-booking gap has been narrowed and is shorter due to wave fears.
But he further adds that large indoor venues are booked out long in advance and it is not easy to book a wedding venue. Also, in terms of rates, they are back to 2019 levels. While guests still love destination weddings in the country with Rajasthan being the all time favorite and even smaller cities like shimla and Dehradhun are also buzzing this summer. With international travel still being expensive, people are spending more time within the country.
Let's move on and talk about wedding dresses and jewelry. A bride's look is incomplete without her jewelry. Binaisha Zaveri, full-time director, Tribhovandas Bhimji Zaverisaid there was a surge in the number of weddings this wedding season and customers were back to shop.
She further points out that there is an increase in ticket sizes and spending in Tier 1 cities in particular. In terms of trends, studded, polki jewelry are the trends seen over the past two years, but non-gold jewelry also continues to be the favorites.
In the jewelry industry, 60% of the market is dominated by wedding jewelry.
In conversation with Devangi Nishar Parekh, Director, Aza Mods she too points to this huge increase in sales over the past two months and many customers arriving on a very tight schedule.
So a big Indian wedding will be good for jewelers, designers and retailers.
Although we've talked about all the happy talks, but given inflation, is your food plate getting expensive? Won't there be Nimbu pani (lemon water)? Lalit Jain, Spokesperson, Bombay Caterers Association and Owner, Jain Caterers tells us that raw material cost inflation is a big challenge for them as the reservation was made well in advance and there now has a big price increase that could impact earnings. He further points out that yes, there is an increase in expenses, but they are split between other expenses like venue, jewelry, more functions, and other expenses.
So, overall Big Fat Indian Weddings are back and ringing the cash registers of all wedding service providers. Happy wedding season!