The sexy Gov. Beshear from CincyShirts is the gift we all need | Cultural | Cincinnati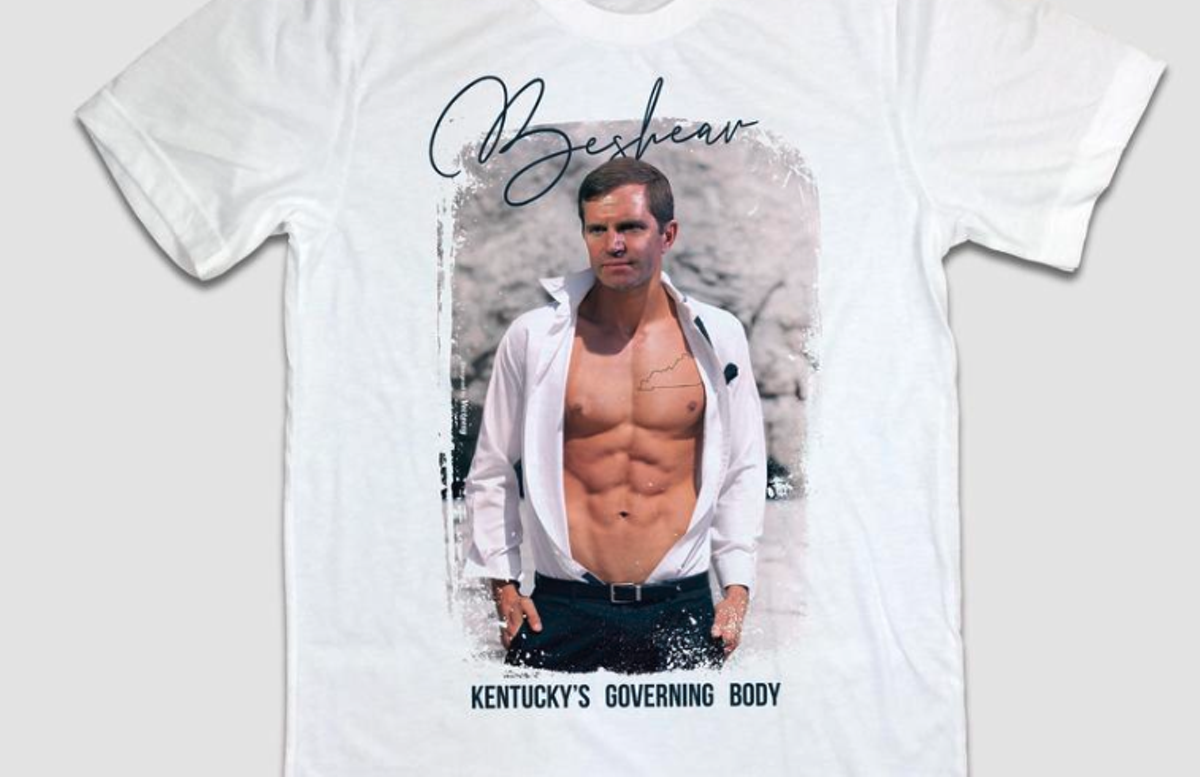 There is a reason CityBeat gave Kentucky Governor Andy Beshear a Best Of Cincinnati choice this year for Kentucky's Best Dad.For the mom who watched each of Beshear's COVID press briefings. For the Republican you want to troll the most in your life. For the healthcare worker who is fed up with explaining why social distancing and vaccines are important.
How about a sexy Beshear T-shirt for Christmas?
Shirts featuring Beshear have flourished online since the Kentucky political leader reached a new stratosphere of fame for his leveled COVID briefings.
One in particular took off after Beshear apologized to a Kentucky man named Tupac Shakur who he said had submitted a bogus claim for unemployment. It featured the Commonwealth logo, modified with an image of rapper Shakur shaking hands with Beshear.
CincyShirts has a range of Beshear "celebrating the man, the myth, the leader" shirts – all starting at $ 25.
This is where you'll find the most self-explanatory of all Beshear shirts: a photoshopped, shirtless photo of a ripped Beshear with the words "Kentucky's Governance Body" plastered across the bottom.
You can also find a Mister Rogers inspired shirt and "Gov Life" clothing, with the phrase "Only God Can Judge Me Y'all".
Sign up for our weekly newsletters to get the latest news, things to do and places to eat straight to your inbox.
Follow us on Facebook, Twitter and Instagram.