The Weeknd and MSCHF Collaborate on Playable "Out of Time" Sawblade Record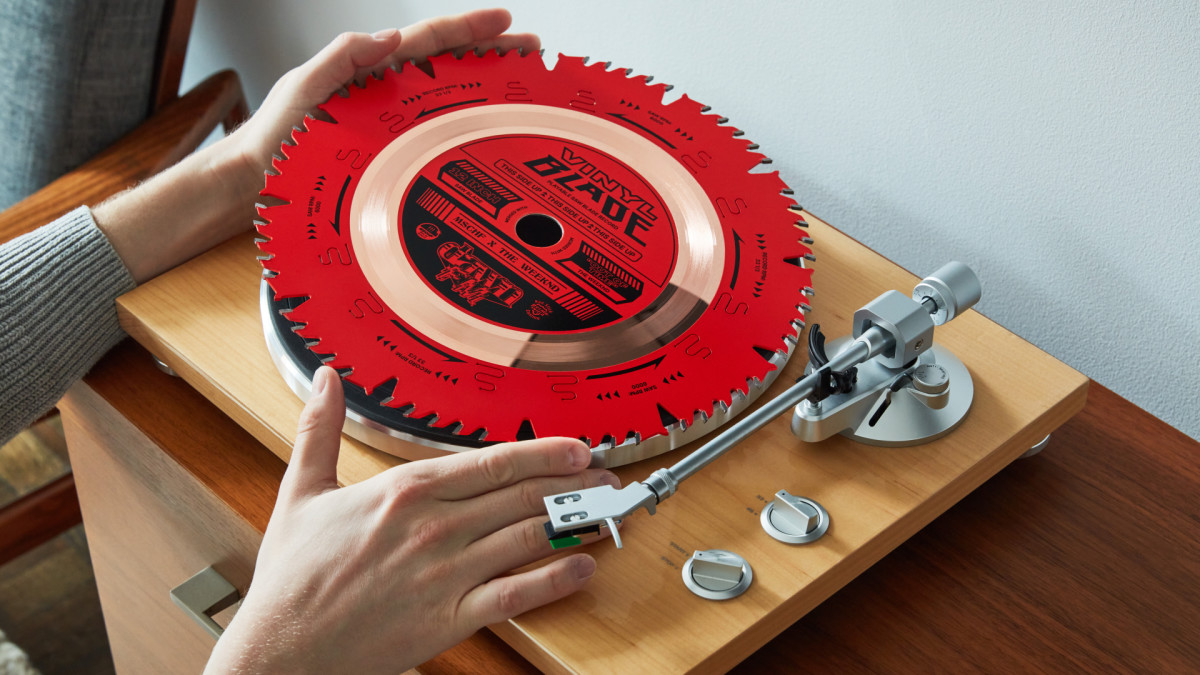 The Weeknd is still convincing Dawn FM era now includes a playable saw blade disc for their single "Out of Time".
On Thursday, fans were alerted to the launch of art collective MSCHF's latest project, a uniquely designed piece billed as "a saw blade and record all rolled into one." Only 25 of the products will be made, with a 24-hour blind auction only launching here from Thursday. The auction is currently set to end at 1 p.m. ET on April 8.
According to MSCHF, the grooves on the record were etched into copper tape using direct metal mastering. This is then inserted into the body of the saw blade, which features an anti-vibration design. Take a closer look below.
The MSCHF collaboration is especially timely, as Abel released his "Out of Time" video this week featuring Hoyeon and Jim Carrey.
Later this month, Coachella attendees will be treated to headlining performances by The Weeknd with Swedish House Mafia. While the latter was already part of the lineup for this year's long-awaited return of the two-weekend Californian festival, Abel marks a very recent addition following the artist formerly known as Kanye West's decision to drop out. . According to later reports, it was alleged that Ye left over $8 million on the table when he quit the festival lineup.
Next up for Abel after his weekends at Coachella is the launch of the first leg of the After Hours Til Dawn tour with Doja Cat. See a full list of dates and additional information here.