Warm clothes come out of the wardrobe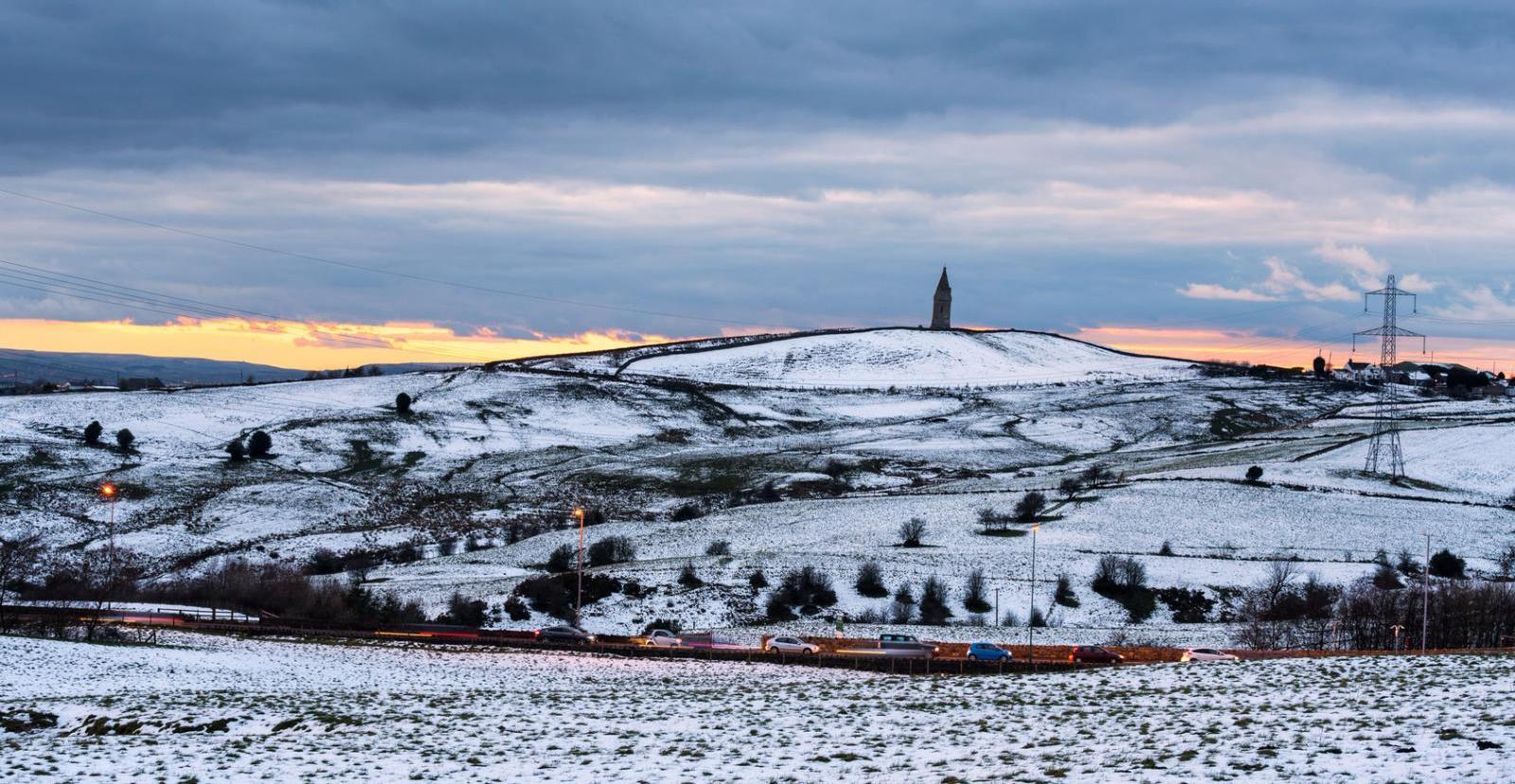 Temperatures down yesterday across the board. Temperatures reaching 11-14C at best, warmest in the west, coldest towards the eastern coasts with onshore wind. Colder in northern Scotland as colder arctic air arrives here, with temperatures reaching 6-7C at best this afternoon, just 4C in the Northern Isles.
This evening
A band of rain, sleet and snow on the hills will continue to spread south across southern Scotland and northern England this evening and overnight as cooler and clearer conditions move across the Scotland from the north bringing frost, although a few flurries for northern Scotland. Wales, the Midlands, southern England and East Anglia are all seeing showers turn into a mostly dry night with clear spells, turning cold, with possibly local patchy ground frost to the east. 'dawn.
Wednesday
The cold front will continue to move south across England and Wales on Wednesday, bringing some rain but also some sleet and snow, with snow initially falling on the hills but increasingly falling in lower levels throughout the day in northern England – as colder air clears from the North. Rain, sleet and snow reach South Wales, the Midlands and East Anglia in the early evening, before spreading to southern England throughout the evening and night. Colder conditions with sunny spells and wintry showers across Scotland and later northern England, snow showers in northern Scotland. Temperatures are hitting double digits in the south west and far south but getting colder elsewhere, 7-9C Midlands to East Anglia ahead of the cold front, 5-7C north of the front in northern England and Scotland.
Thursday
Rain, ice pellets and some snow on the trailing edge clearing southern areas Wednesday evening, possibly giving temporary snow cover early Thursday morning to wake up to, especially on hills, possibly lower levels as well, but unlikely to cause disruption. Then there will be a cold day with sunny periods and wintry showers in all regions, showers of sleet, hail and snow crossed quickly by a strong wind from the north or northeast, which will give the felt colder than 5-9C highs suggest.
Friday
After a chilly night with widespread frost, Friday will see sunshine and further wintry showers for England and Wales in a brisk northeasterly wind, with spells of rain and sleet preceded by snow spreading south -is across Scotland.
More showers over the weekend, wintery at first, but more and more rain on Sunday as it is less cold.