wellness clothing: from CBD-infused clothing to self-care clothing: space for wellness clothing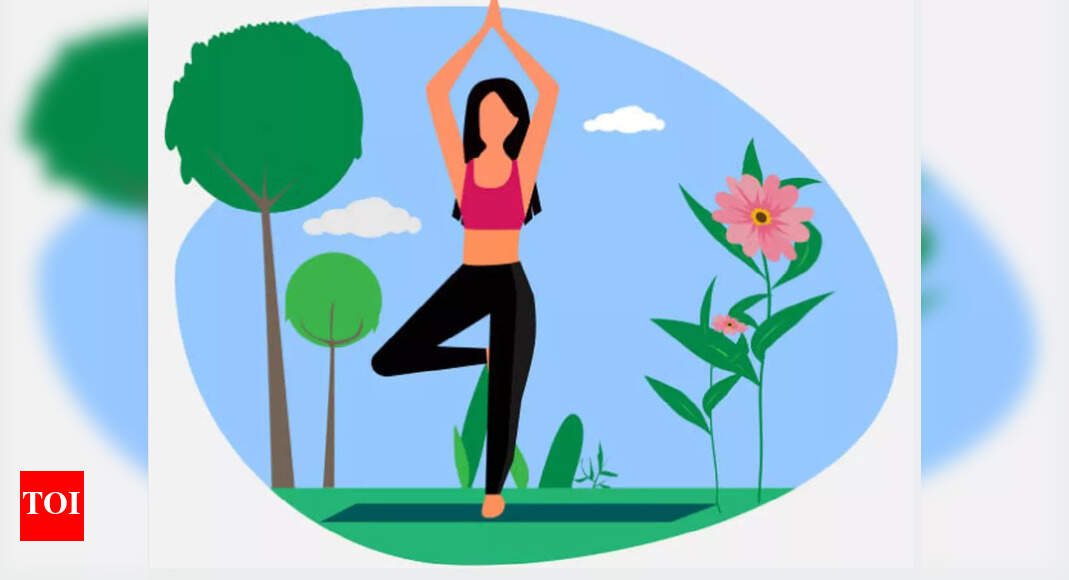 Wellness has been the buzzword amid the pandemic. For a very long time, wellness was tied to fitness, but the pandemic has transformed wellness far beyond just fitness. Nowadays, well-being is considered in a much broader field. This area includes fitness, nutrition, mental and physical health. This growing interest and focus on wellness paved the way for wellness apparel. Just as food and exercise contribute to well-being, some brands have introduced clothing infused with ingredients that help make your body healthy.
Feeling good is the new beauty
From CBD-infused clothing, copper-infused shapewear to a clothing line that focuses on self-care and skin-related issues, there's a lot of talk. "Health and wellness have redefined fashion. Looking good these days is not a feeling that comes from outside things, today feeling good is the new looking good. The pandemic has made it clear to people the value of their mind and body and therefore prioritizing them in every possible way is what people are focusing on right now," says designer Ananya Dasgupta.

According to McKinsey's latest Global Market Report, consumer interest in wellness is growing rapidly. In the survey, 79% of respondents said wellness was important and 42% considered it their top priority. Mckinsey estimates the global wellness market to be worth more than $1.5 trillion.

It is a microencapsulation process

Acabada ProActiveWear is a company that recently launched a line of activewear using CBD. The sportswear is infused with the benefits of CBD which tackles pain and aids in relaxation. Now you must be wondering how wearing an ingredient-infused garment affects the healing process, so that's where microencapsulation comes in. According to Fibre2Fashion.com, human skin or dermis is made up of cells, blood vessels, and nerves. matrix composed of fibrillated protein formations (collagen, elastin, etc.), which provide resilience to stretching, and a colloidal gel substance, which fills the spaces between all the different dermal components. This gelled substance is mainly composed of water, mineral salts and glycosaminoglycans. Most wellness finishes on textiles use the proven technology of microencapsulation to deliver active ingredients such as moisturizers, therapeutic oils or even insecticides through the garments onto the skin directly where they are absorbed by the skin. dermis.


Types of Wellness Clothing on the Market

Skin Care Clothing

Cass Luxury Shapewear's Wear Repair collection focuses on improving skin texture by infusing copper into its shapewear collection. Skin-enhancing copper is known to improve skin tone and texture. "Copper helps build collagen and elastin, which is very important for good skin health. It also promotes the production of hyaluronic acid and has antibacterial properties that prevent skin infections," says Dr. Radha Shah, skin specialist.
Milk Infused Clothing

BlackLabel is a clothing brand that focuses on making clothing that is breathable and non-toxic to the skin. They use milk protein fabrics, seaweed mineral fabrics, eucalyptus fabrics, bamboo and silk fabrics and Sea Island cotton for their collection. "Milk protein fabric is smooth, delicate, flexible and permeable. These are the characteristics that everyone is looking for in clothes these days, because comfort clothes are the top priority right now," says stylist Bakul Dutta.

The comfort of personal care in clothing

The pandemic has taught us the importance of self-care and now we all want to keep self-care at the top of our lists. Inspired by the same concept and the pandemic, Gray State, a clothing brand, recently introduced its wellness collection. It focuses on all the comfort and nourishment of personal care, in portable pieces. The series is comprised of innovative fabric blends designed to act like skincare by adding hydration, providing anti-aging benefits and nourishing your body.