Xiaomi is now selling an ANTI-VIRAL T-shirt in India! That's what it cost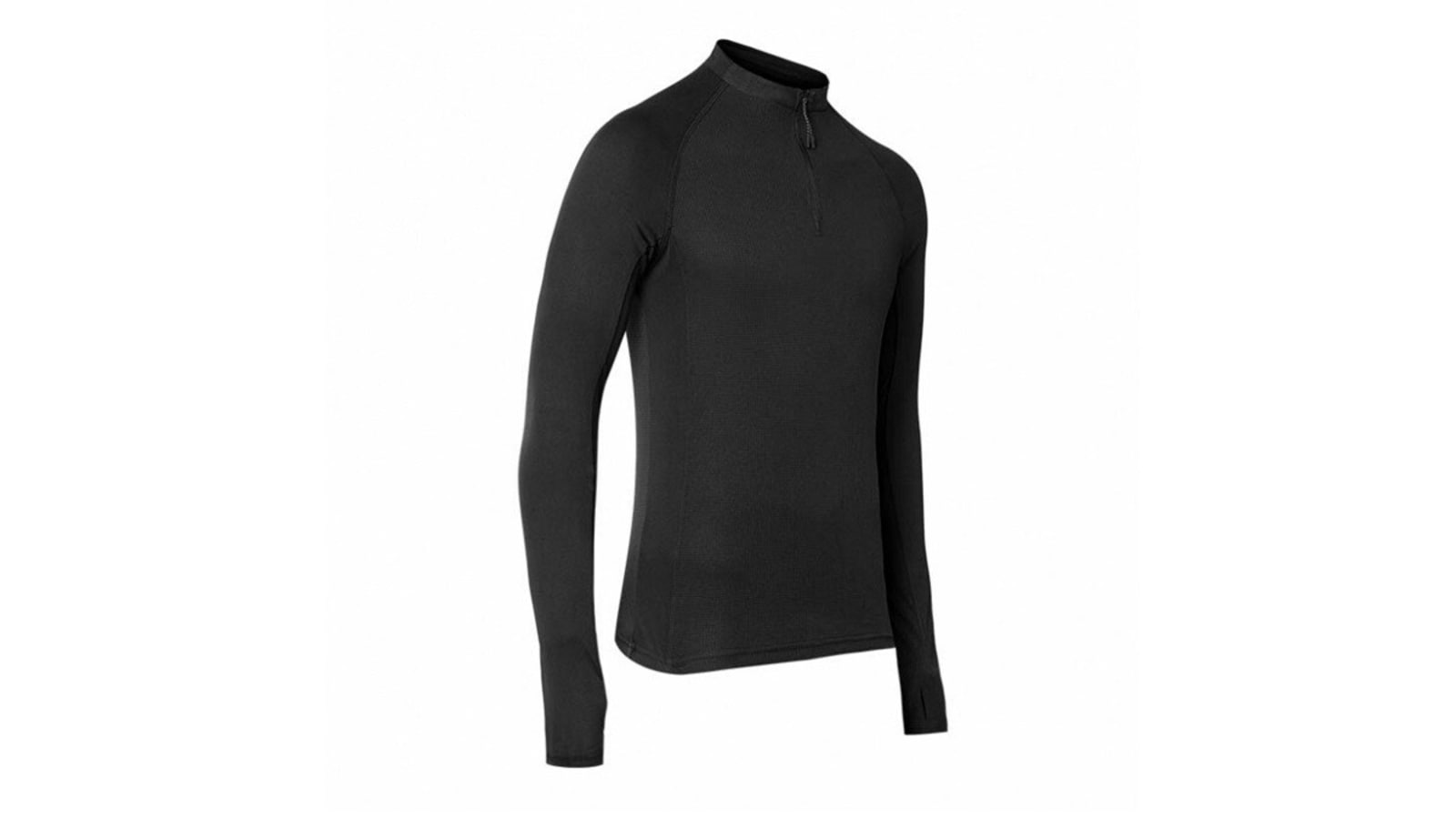 Xiaomi's Mi Performance t-shirt claims to have an antiviral coating and can also ward off bacteria. Check its price.
Xiaomi is now selling an anti-viral t-shirt in India! Yes, we are not kidding. The Mi Performance t-shirt claims to have an antiviral and antibacterial coating to ward off certain pathogens, or at least prevent buildup. The t-shirt also comes with UV protection. Xiaomi is selling the Mi Performance T-Shirt for Rs. 699 through its own website as of now. The t-shirt is only available in one black color variant.
"Antimicrobial fabrics treated with Ultra-Fresh provide effective performance even after multiple cleanings or prolonged exposure to environmental stresses, while Dritech+ technology uses a permeable fabric structure to reduce the temperature differential between inside and outside up to 2 degrees. UVA, UVB protection makes it safe for you in outdoor sports activities. The yarn is treated with an antiviral coating and knitting technology used to keep the pore size under 120 nanometers, which prevents any viruses or bacteria from entering," Xiaomi explains in a press note.
Xiaomi sells anti-viral T-shirt in India
This is not the first time that Xiaomi has sold its clothes in India. Previously, the company launched a few t-shirts at various price points. The company even launched the Mi Eco Active T-Shirt S made entirely from recycled plastic bottles.
Xiaomi has been rapidly expanding its product offering in India since the start of 2022. The company started the year with its Xiaomi 11i series, which included the Xiaomi 11i HyperCharge which introduced the country's first phone to feature a charging solution. 120W fast charging. Xiaomi followed it up with the top-end Xiaomi 11T Pro which offered the Snapdragon 888 chip and 120W fast charging solution.
Earlier in February, the company's Redmi division announced the Redmi Note 11 and Redmi Note 11S in India. These phones were accompanied by a 43-inch Redmi Smart TV and the Redmi Smart Band Pro fitness tracker.
While Xiaomi remains tight-lipped about its upcoming launches, rumors say that India may soon see Redmi Note 11 Pro phones in India. Global markets have already seen the 4G-only Redmi Note 11 Pro and a 5G Redmi Note 11 Pro. The 4G variant relies on the MediaTek Helio G96 chipset while the 5G variant relies on the Snapdragon 695 chip; the same that powers the Vivo T1 5G and Motorola Moto G71 5G.