Yearender 2021: The year of IPOs saw more than 50 companies go public. Here is a short list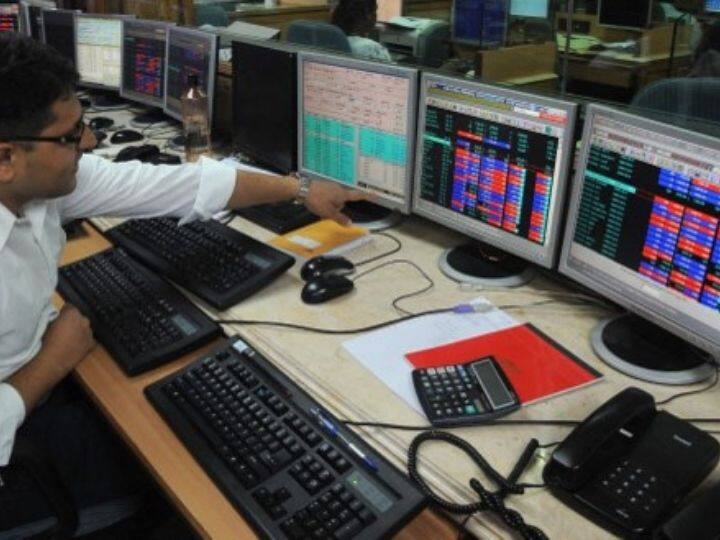 New Delhi: For Indian stocks, 2021 has been one of the best years for investors.
The stock market is breaking all records and reaching a new high in this calendar year, as this year has seen a wave of initial public offerings (IPOs).
So far in 2021, 53 companies and start-ups, which have gone public, have raised a whopping Rs 1.08 lakh crore via the IPO route. This is the first time that total fundraising through IPOs in a single calendar year has exceeded the trillion rupee mark. The previous record was set in 2017, when a total of Rs 67,147.44 crore was raised by 36 companies, according to a report.
Mid and small caps have beaten their larger peers by wide margins.
State Bank of India report suggests that due to the Covid-19 pandemic and the ease of opening a Demat account, there has been a huge increase in the number of new investors entering the market . More than 1.4 crore of new Demat accounts were opened in fiscal year 21.
Companies are going public either to raise capital as a result of losses suffered during the pandemic or to finance business expansion due to increased demand. November 2021 was probably the busiest month for IPOs in 2021.
IPO Boom around the world
Not only in India, the number of new IPOs worldwide in 2021 increased 64% year-on-year to 2,388, according to a study published by consultancy firm Ernst & Young. Global IPO issuance volume increased 67% to $ 453 billion, the study found.
The highest number of IPOs were recorded in China, where 593 companies went public in 2021, up 11% year-on-year, according to the study.
Quoting Anuj Kapoor, head of investment banking at UBS India, a Bloomberg report said companies would raise twice as much money as last year.
Many companies opted for IPOs at the end of 2020, mainly due to the impact of Covid-19 on business and exuberant stock market activity. Analysts explained that the companies went public because of the excellent performance seen in the stock markets and the higher participation of new investors, including high net worth individuals.
Even as the pandemic continues to wreak havoc on the Indian economy, the national stock market has not been affected at all. In fact, the benchmark S&P BSE Sensex and Nifty50 stock indexes are performing better than ever at the moment.
In the coming days, companies such as LIC, Oyo, Pharmeasy, Delhivery, GoAir, MobiKwik and Ixigo will launch their public shows.
READ ALSO | EXPLAINED | How the listing price of an IPO is decided
Notable IPOs of 2021 at a glance
Zomato
India's leading food delivery platform Zomato made a remarkable debut on Dalal Street on July 23 as the stock opened at Rs 116 on the NSE, a 52.63% premium to its final offer price of Rs 76. The listing price on ESB was Rs 115, up 51.32%. The company's market cap broke the crore mark of Rs 1 lakh, as it stood at Rs 1,087.35 crore after a good show on Dalal Street.
Communications One-97 (Paytm)
Paytm's IPO was open for subscription from November 1 to 3. The payment platform set the price range for the issue at Rs 2,080-2,150 per share. The offer was a combination of a new issue of Rs 8,300 crore and an offer for sale of Rs 10,000 crore by the selling shareholders, including the founder and investors. The company operates the Paytm payment platform and gateway and has over 33 crore in customers and 2.2 crore in merchants.
Nykaa
Trendy cosmetics retailer Nykaa debuted on the stock exchange on October 28 and closed on November 1, with a price range of Rs 1,085 to Rs 1,125 per share. The IPO of FSN E-Commerce Ventures Ltd, which operated an online marketplace for Nykaa beauty and wellness products, was underwritten more than 82 times on the last day of the tender. Nykaa has raised Rs 2,396 crore from flagship investors.
PB Fintech (Policybazaar and Paisabazaar)
The IPO of PB Fintech of Rs 5,625 crore, comprising a new issue of Rs 3,750 crore and an offer to sell (OFS) of Rs 1,875 crore, opened on November 1 and closed on November 3. It has been subscribed 16.6 times. PB Fintech operates the popular Policybazaar and Paisabazaar portals.
Rategain Travel Technologies
RateGain's shares were listed on December 17th. India's largest hotel and travel software as a service (SaaS) company recouped Rs 1,335.74 crore, priced at Rs 425 per share, from its public offering. which was subscribed 17.41 times from December 7 to 9. The IPO consisted of a new issue of Rs 400 crore and an offer to sell of Rs 800 crore. It serves renowned customers with AI-powered data centers.
Star health insurance
Star Health Insurance's IPO launched on November 30 and closed on December 2. The IPO has a face value of 10 rupees per share. The price of the IPO was set at Rs 870 to Rs 900 per share. The IPO had an issue size of Rs 7,249.18 crore. Star Health is a leading health insurance provider and is backed by renowned investors such as Rakesh Jhunjhunwala and Westbridge Capital.
Supriya Life Sciences
The IPO of active pharmaceutical ingredient supplier Supriya Lifescience saw strong investor demand with the offer being taken 9.07 times. He received offers for 13.17 crore of shares against the IPO's size of 1.45 crore of shares on December 20, the last day of the tender.
Tega Industries
Shares of Tega Industries made a remarkable debut on the stock exchange on December 13, with its shares listed at Rs 760, a premium of 68% over its issue price of Rs 453 per share on the NSE. On BSE, the stock opened at Rs 753, 66% more than its issue price, according to stock exchange data. The Rs 619 crore IPO, which was entirely an offer to sell by existing investors, was subscribed 219 times, with all categories of investors oversubscribing their share of the issue.
Properties of Shriram
The IPO of real estate company Shriram Properties in South India opened on December 8 and closed on December 10. The issue size is Rs 600 crore and the price range has been set at Rs 113-118 per share. The lot size for the issue is 125 shares. Depending on the upper price of the price range, investors will need to invest at least Rs 14,750. The issue will open to lead investors on Tuesday.
Anand Rathi Wealth
Anand Rathi Wealth, a leading non-bank mutual fund distributor and wealth management solutions company, made a decent start as a listed stock with a 9.46% premium on December 14. The share opened at Rs 602.05 against an issue price of Rs 550 per share. on BSE, while the opening price on the National Stock Exchange was Rs 600. A total of around 4 million shares changed hands on BSE and NSE in the first trades.
Mapmy India
CE Info Systems – the parent company of MapmyIndia – made a splash on the stock exchanges on Tuesday, December 21, with a 53% premium. The share opened at Rs 1,581 on BSE against the issue price of Rs 1,033 per share, while on the National Stock Exchange the opening price was Rs 1,565. A healthy subscription to its IPO and strong financial data supported the stock price on Tuesday. MapmyIndia's IPO created strong demand from investors, with the offer being subscribed 154.71 times from December 9 to 13.
Medplus Health
The allocation of Medplus Health shares began on Monday, December 20. The public issue, valued at 1,398 crore, was subscribed 52.59 times, when it opened between December 13 and 15, 2021. Its retail part was subscribed 5.24 times and according to observers of the market, on the gray market, shares of Medplus Health are currently trading at a premium of Rs 250.
CMS Information Systems
CMS Info Systems, one of the country's leading cash management companies, will go public on December 21 (Tuesday). The Rs 2,000 crore IPO will primarily include an OFS, as its 100% owner, Sion Investments, will seek to monetize a portion of the holdings. CMS Info Systems shares will have a price range of Rs 205 to 216 per share. The company plans to raise Rs 1,100 crore through its public offering.
READ ALSO | LIC IPO: Government refutes speculation, says plan "on track" for fiscal year 4 2021