Your old clothes can come full circle with textile recycling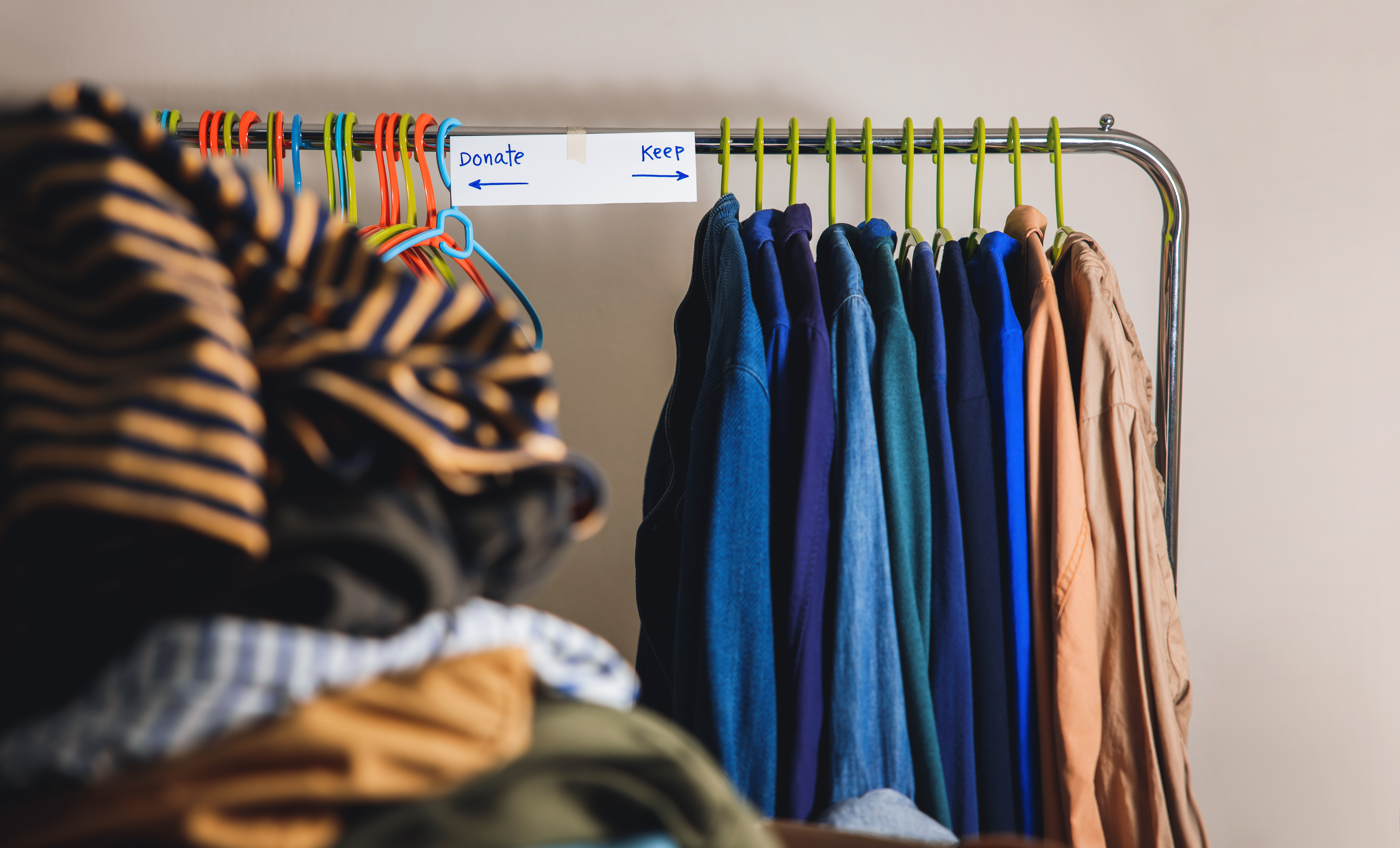 I am an avid second-hand shopper. Clothes, shoes, furniture, household items, sports equipment, etc., I always check the second-hand market first. Beyond that, I continually donate oversized clothing and any other unnecessary and forgotten items that are lying around our house. However, despite my reputation as a goodwill enthusiast, I recently learned that I had it all wrong.
I've always assumed that I should only donate clothes, shoes, and other textile products such as sheets and towels that were clean, not ripped or ripped, and still had plenty of life left in them, that is- that is, items that still had market value. But while working on a NIST report, Facilitating a Circular Economy for Textiles, I learned that in fact, all unwanted textile products should be donated or recycled, regardless of their condition. Even if they are no longer marketable for their intended use, there are many avenues in place that can extend the life of these products. While thrift stores generally prefer "soft use" products, most will recycle non-saleable textiles in their stores. The best approach is to donate items you consider resalable to these charities and take your worn-out underwear and ratty t-shirts to textile recycling programs such as municipally-run trash cans and stations. local transfers. INTELLIGENT is a commercial textile recycling group that can help you find recycling resources in your area.
Other key points of the workshop:
Tie elastic shoes together when you give them away, so they stay together! There's no resale value in a shoe, and donation centers don't necessarily have the ability to find missing partners.
Similarly, pack or bundle infant and children's clothing sets, such as pajamas.
Keep in mind that pure fiber textiles, like 100% cotton or wool, are recyclable, unlike mixed textiles today.
New synthetic clothing (for example, made of polyester) is a significant source of microplastics in the environment. But around 90% of these microplastics are lost in the first three washes. Buying these items used can help reduce the problem.
The Environmental Protection Agency (EPA) estimates that Americans generate more than 15 million metric tons of textile waste per year, or about 47 kilograms (104 pounds) per person per year. Only 15% is collected for resale or recycling. The remaining 85% is directly dumped or incinerated. This suggests that most people throw away unwanted textiles, regardless of their condition. That said, only about 20% of textiles donated to charities and thrift stores are resold domestically, as these entities receive far too many donations to sell. The rest is sent to sorters and graders who grade the textiles based on their quality and sell them to various end markets. This material is then exported to be resold overseas, cut and packaged as wiping material, turned into tarpaulin (shredded fibers used for padding and insulation) or recycled into fibers. An unknown quantity of textiles is exported without being sorted or classified. The main importing countries are in Africa, Asia and Central America, and there is a lot of discussion and differing opinions on the pros and cons of exporting used textiles. The incredibly low collection rate is the result of the current linear economic model, which is based on a "take, make, use, throw away" approach to resources. This pattern is not unique to textiles but is the case for almost all materials and products in the modern world. As part of NIST's Circular Economy Program, we work to facilitate a more circular economy aimed at extending the life of products through reuse and repair and keeping end-of-life materials in the economy. through recycling rather than disposal in landfills and incinerators, where the material and economic value is lost. So far, our focus has been on plastics, high-tech products (electronics, batteries, solar panels) and, more recently, textiles.
The workshop identified several key overriding needs, including collaboration, harmonization of systems, and sharing of data and information. The transition to a circular economy requires non-traditional collaboration across industries and across the value chain. There is also a significant need to harmonize the system, with necessary agreement on common language, definitions, classifications, tools and industry standards. Additionally, data and information gaps are currently hampering many efforts to reduce industry's environmental footprint, design effective policy, and educate consumers about textile reuse and recycling.
NIST has the unique ability to bring together stakeholders from government, industry, non-profit institutions, and academia, all of whom are needed to decide on the common goals, language, metrics, and tools needed for the transition. towards a circular economy. NIST could also support the development of a unified system of publicly available databases, repositories, and registries for collecting and managing the data needed for a circular economy. NIST also has exceptional capabilities in the areas of standards, laboratory research, economic evaluation, and manufacturing partnerships, all of which will be needed to develop a more circular economy.
I joined the NIST Circular Economy Program as an entrepreneur in 2020 to help grow the program and identify NIST's role in facilitating a circular economy in the United States. My interdisciplinary background in engineering and policy prepared me well for this position. It gave me an understanding of both the technical aspects of materials and recycling and a broad perspective of systems, policies and practices for managing the various waste streams. I didn't expect to join NIST. Rather, I imagined myself in the political realm of the state or the EPA. But I was thrilled when this opportunity presented itself. Throughout my academic and professional career, I have been determined to focus on pressing issues and work for organizations where I can have an impact. In this role, I've learned so much, I'm constantly challenged, I've met great people across NIST and beyond, and I truly feel that our work helps meet the toughest challenges. urgent today.
Video: What is the circular economy?